World Public Service Day
The need for global tax justice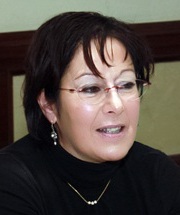 Sunday June 23, 2013 has been set aside as World Public Service Day by the United Nations. Public Services International - the PSI - has been campaigning for global tax justice in order to pay for decent public services. A RadioLabour interview with PSI General-Secretary, Rosa Pavanelli.
Duration: 3' 20"
Download
(right click)