RadioLabour Archives
Young worker solidarity with Palestinian truck drivers
Duration: 10'31"
Panama papers show billions in taxes being evaded
Duration: 5'10"
UN tells Egypt
to respect labour rights
Duration: 1'44"
World Health Day
Duration: 5'00"
Huge document release shows how rich avoid taxes
Duration: 5'00"
The women who lead the international labour movement
Duration: 16'00"
Thousands of unionists attending online course
Duration: 2'56"
Bangladesh trade agreement with EU under review
Duration: 5'00"
Labour tells Davos elites to focus on creating jobs
Duration: 2'48"
Preparing for Industry 4.0
Duration: 3'44"

Going green in UK workplaces
Duration: 10'46"
Global supply chains now moving people
Duration: 4'24"
China cracks down on independent union organizers
Duration: 2'20"
Teachers fighting for
better education in Iran
Duration: 13'53"

Migrants deserve
decent public services


A RadioLabour interview with Nadja Salson of the European Federation of Public Service Unions (EPSU)
Duration: 7'12"


Colombia's
mistreatment of unionists


Colombia is one of the most dangerous countries in the world for labour unionists. A RadioLabour interview with Nick Crook, the head of the international department of UNISON in the UK.
Duration: 9'20"

Labour tells national leaders
to support a just
climate change transition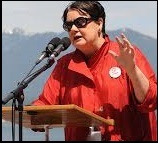 The International Trade Union Confederation is calling on its affilated organizations to pressure national leaders at the Paris climate conference to devise a just transition for workers. A RadioLabour interview with ITUC General-Secretary Sharan Burrow.
Duration: 5'00"

Mexican and US teacher unions
working together for students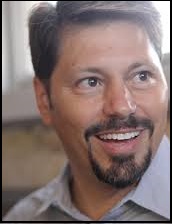 The American Federation of Teachers (AFT) and Mexico's Sindicato Nacional de Trabajadores de la Educación (SNTE) are working to build cross-border education initiatives. A RadioLabour interview with the President of the Texas AFT, Louis Malfaro.
Duration: 5'20"

UN committee votes against
pirate driving company Uber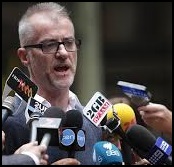 An ILO committee is asking governments to ban the driving company Uber or make it act legally. A RadioLabour interview with Tony Sheldon the National Secretary of the Transport Workers' Union (TWU) in Australia.
Duration: 4'33"

Week of Action for
contact centre workers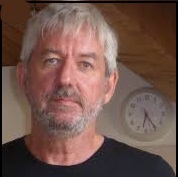 The global union UNI conducted a Week of Action for contact centre workers. A RadioLabour interview with Alan Tate, head of UNI's ICTS department
Duration: 9'00"

Fighting to reduce the
stigma attached to HIV/AIDS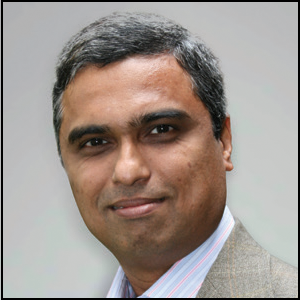 Labour organizations are helping to reduce the stigma related to HIV/AIDS. A RadioLabour interview with Dr. Asif Altaf, the Global HIV/AIDS Coordinator for the International Transport Workers Federation.
Duration: 9'35"

Children used for gold
mining in the Philippines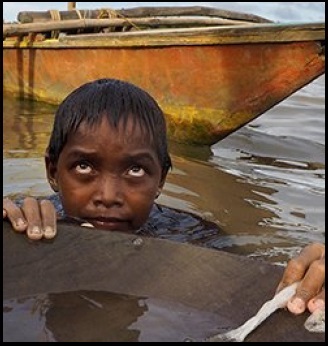 Children in the Philippines are being used for underwater mining and sifting for gold with poisonous chemicals
Duration: 4'29"


Organizing and
protecting migrant workers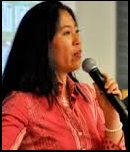 The Bulding and Woodworkers International has held its first Global Migration Conference. A RadioLabour interview with Jin Sook Lee, BWI's Migration, Gender and Campaigns Director
Duration: 8'49"

President of International
Domestic Workers' Federation
awarded prestigious prize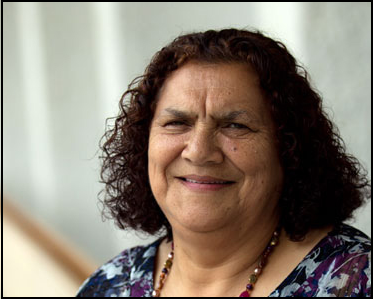 Myrtle Witbooi, the President of the International Domestic Workers' Federation, has been granted the 2015 Fairness award for her work to have domestic workers covered by ILO Convention 189.
Duration: 2'52"

Warnings about digi-sharks
causing unemployment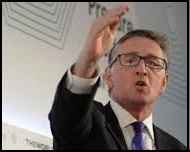 New digital technologies will result in millions of job losses unless corporate "digi-sharks" face up to their reponsibilities. A RadioLabour report featuring the General-Secretary of UNI global union, Philip Jennings.
Duration: 2'19"


Australian unions
building a better future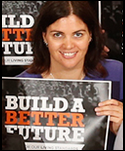 Australia unions have started a campaign to build a better future for the country.
Duration: 4'25"


Investment of workers' capital should respect workers' rights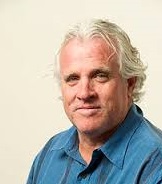 Investment of workers' funds in pension plans should respect the rights of workers employed by the companies being invested in. An interview with Paddy Crumlin, the President of the International Transport Workers Federation.
Duration: 6'33"

Labour gets quality education
into UN's long-term goals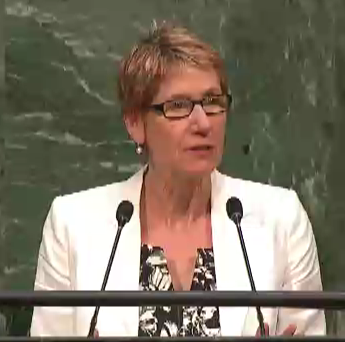 The United Nations has set its Sustainable Development Goals for the next 15 years. Education International has been at the forefront of making sure that quality education is one of those goals. EI President Susan Hopgood spoke to the UN Assembly about the necessity for free, public, quality, education.
Duration: 3'08"

Woodworkers hit hard
by climate change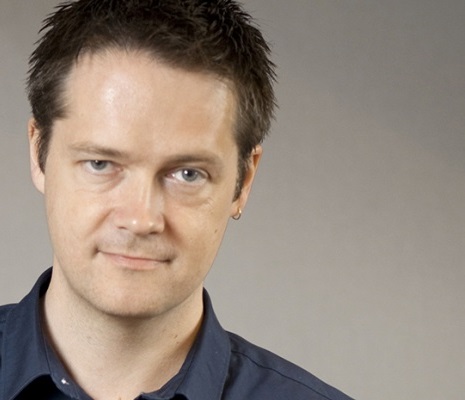 Wood workers, especially in developing countries, are suffering the effects of climate change. A RadioLabour interview with the President of the Building and Wood Workers International, Per-Olof Sjöö.
Duration: 4'23"

Attack on fair share
union fees in US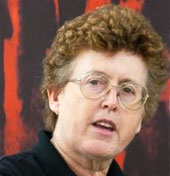 The US Supreme Court has agreed to hear a case which could have devastating effects on public sector unions. A RadioLabour interview with Elaine Bernard, the Executive Director of the Labor and Worklife Program at Harvard Law School.
Duration: 7'09"

Strong public sector unions needed to combat epidemics.
Duration: 3'16"

_____________________________
Football club FC Barcelona has told to end sponsorship deal with Qatari Airlines.
Duration: 6'43"

_____________________________
UNISON conducted a Route of Shame action on December 10, Human Rights Day, to highlight the abuse of labour rights in six countries
Duration: 5'00"

_____________________________
The UK government's massive attack on union rights
Duration 3'27"
_____________________________
Dying of cancer the President of the New Zealand Council of Trade Unions, Helen Kelly plans to fight on for workers.
Duration: 2'25"

_____________________________
250 union leaders attended a global labour conference on climate in Paris September 14 and 15, 2015. They were preparing for a major United Nations climate conference to be held in Paris November 30 to December 11, 2015
Duration: 5'02"

_____________________________
The global union IndustriALL organized its first World Womens' Conference, September 14-16, 2015 in Vienna.
Duration 6'05"
_____________________________
The Deepwater Container Terminal in Gdansk, Poland, has fired yet another Solidarnosc union activist.
Duration 10'37"
_____________________________
Andy Hall, a British labour researcher based in Thailand, prisonfor a report on the conditions of migrant workers.
Duration 5'51"
_____________________________
Malaysian paper company workers fight for a union.
Duration 2'01"
_____________________________
Asbestos again not included in list of dangerous substances
Duration 6'49"
_____________________________
Unions fight for release of leader of Iranian Teachers' Association
Duration 9'33"
_____________________________
Swaziland government re-registers central labour federation
Duration 5'00"
_____________________________
World Public Services Day, 2015
Duration 5'00"
_____________________________
ITUC calls on labour organizations to lobby for policies aimed at a just transition to low carbon economies.
Duration 3'00"
_____________________________
Global union federation charges FIFA at OECD
Duration 4'59"
_____________________________
East African unions working together for decent work
Duration 4'29"
_______________________________

Free trade deals favour corporations over public policy
Duration 5'06"
_____________________________
Uber creates poverty level jobs
Duration 4'54"
_____________________________
Mexican government shamed into
accepting ILO law on collective bargaining
Duration 12'57"
_______________________________
Governments need to protect public services
and public service workers.
Duration 4'57"
_______________________________
Global trade deal aims at
privatizing education
_______________________________
McDonald's avoids paying
1 billion in European taxes
_______________________________
Labour's use of radio
_______________________________
Global Week of Action
to improve public education
_______________________________
Thousands march against
US-EU trade deal
_______________________________
Global Day of Action for lowly paid workers
_______________________________
Guatemala bans collective bargaining
in public sector
_______________________________
More RadioLabour feature programmes